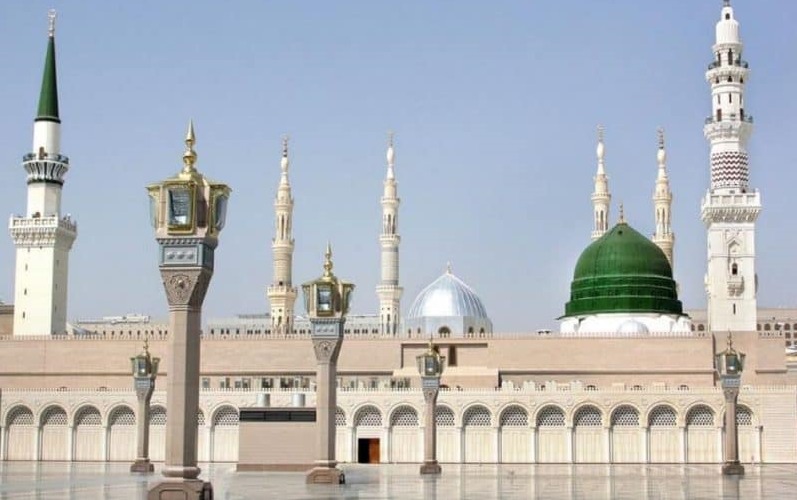 "Praying to the West": Author Rediscovers History of Muslims in Americas
After a journey across North and South America, Canadian Muslim journalist Omar Mouallem released on September 21 his new book, "Praying to the West: How Muslims Shaped the Americas."
Growing up in rural Alberta, Canada, Mouallem had little need to reflect upon the religion of his parents, though describing himself as a rebellious atheist from the time he was a teenager.
In Praying to the West, he explores the unknown history of Islam across the Americas, traveling to thirteen unique mosques in search of an answer to how this religion has survived and thrived, Edmonton Journal reported.
📚 Read Also: New Book Showcases 50 Mosques Around the World
From California to Quebec, and from Brazil to Canada, he meets with the members of fascinating communities, all of whom provide different perspectives on what it means to be Muslim.
"This book is about the third time I learned I was Muslim—and the first time that I decided it for myself," Mouallem wrote at the beginning of his book.
The Midnight Sun Mosque in Inuvik, Canada.


PHOTO: ALAMY STOCK PHOTOThe Midnight Sun Mosque in Inuvik, Canada. PHOTO: ALAMY STOCK PHOTO


Diverse Communities


"Praying to the West": Author Rediscovers History of Muslims in Americas - About Islam


Popular Pastor Renovates Town Mosque; Here's Why


The book is written into 13 chapters which are named after 14 mosques in 384 pages.
Along this journey, Mouallem comes to understand that Islam has played a fascinating role in how the Americas were shaped—from industrialization to the changing winds of politics.
He also discovers that there may be a place for Islam in his own life, particularly as a father, even if he will never be a true believer.
"I've seen non-practicing Muslim, secular Muslim, atheist Muslim — maybe agnostic Muslim is just around the corner in the Edmonton Journal," Mouallem said about labeling people.
"In the end, my point is that the label is not what's important.
"What I want is for people to have such complicated views of Islam that they don't even try to bother to label people one way or another. That, if they are so curious to know what people's beliefs are, they will just go ask them."
Mosque Role in Islam


As a home of prayers, marriages, social gatherings, and even funerals, mosque serves as a focal point for the Muslim communities worldwide.
In 21st century, the role of the masjid is as important as it was in the time of our Prophet Muhammad (Peace and blessings be upon him).
A book featuring the evolution of the mosque from the seventh century CE right through to the present day in 50 mosques across the world was released in Dubai in 2018.
Going through mosques in Africa, Asia, Russia, and the Caucasus, the new book challenges conceptions of what a mosque might look like.